YB1 tumor-targeting drug delivery platform
Sarcoma\Melanoma
YB1-TOX
Protein drugs
Melanoma
YB1-ONV
Oncolytic virus
PDL Positive melanoma
YB1-PDL1
YB1-CD47
YB1-mRNA
YB1-PDL1
YB1-CD47
YB1-mRNA
Solid tumor
Effective mechanism of YB1 after injection
30 minutes

Guidance period
Looking for the location of the tumor

Within 24 hours

The stage of tumor targeging
Starting a large number of replication

24 hours

Drug release period
The period of drug release and causing oncolysis
YB1 dynamic video
YB1 carrying and releasing urokinase rt-PA which has thrombolysis effects can treat blocked blood vessels and keep vessels open. In the image, these green light spots are labeled YB1 which are carrying thrombolytic urokinase.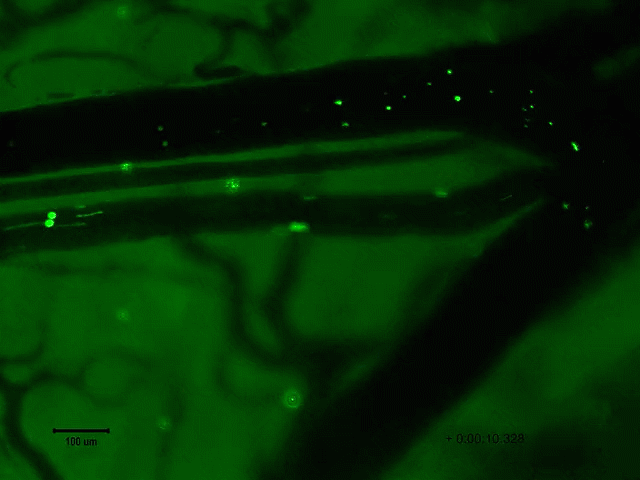 Technology and Application
Technical Characteristics of YB1

YB1 could extend drug effect to enhance effectiveness
Tumor targeting could achieve special survival and have high safety.
Defining mechanism of antineoplastic.
It can release drugs to significantly inhibit tumor growth and metastasis

Application of YB1 in pet primary cancer treatment

Sarcoma
Melanoma
Mammary cancer
Mastocytoma
Memorabilia
2011

For the first time, the high efficiency programming technology of Salmonella Lambda-RED was realized, and the foundation of synthetic biology transformation of Salmonella was established.

2012

Apply for YB1 related invention patents, including PCT, the United States, the European Union, China, etc;

The first paper of YB1 was published in the subsidiary of the famous academic journal Nature.

2013

YB1 related patents of the United States, EU and China are authorized;

2016

It was the first time that the pet dog named Noopy with malignant sarcoma was recovered by using YB1.

2020

Completed the pet cancer YB1 clinical study, involving over 100 pet dogs with cancer. The Pet dog Noopy achieved 4-year cancer-free survival;

2021

HKND YB1 PHARMACEUTICAL LIMITED has established a strategic partnership with HKU of the University of Hong Kong and obtained the exclusive license and commercial exploitation right of all YB1 patents;

2021

On May 5, 2021, Inventor Dr. Yu Bin from the University of Hong Kong and his team published the title "IFN" in the international well-known journal Nature Communications- γ- The research paper of dependent NK cell activation is essential to metastasis suppression by engineered Salmonella, elaborates the principle of YB1, a tumor solubilizing bacteria invented by Dr. Yu Bin team, and provides an important research direction for cancer immunotherapy. The influence factors of the paper are more than 20;
Highlights
The world's first oncolytic bacterial carrier
It is safe and effective, and can self replicate in a large number of tumors

Strong drug delivery capability

High quality compatibility

Combined with liquid biopsy of urine tumor, it can be commercialized quickly
Shareholder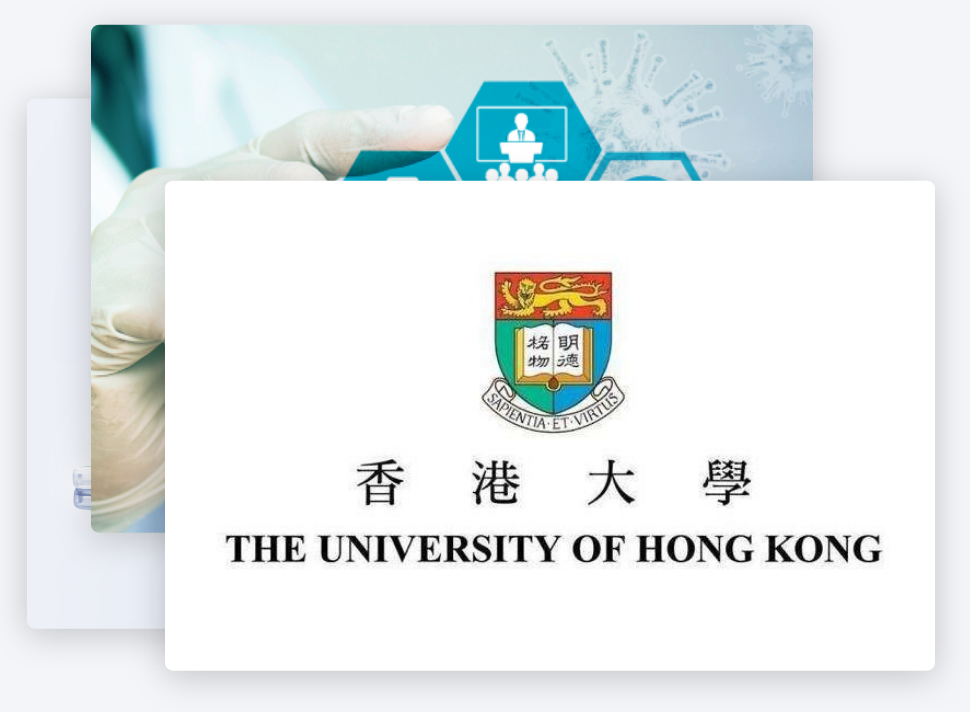 In 2021, HKND YB1 PHARMACEUTICAL LIMITED has established a strategic partnership with HKU of the University of Hong Kong, and obtained all patents and commercial exploitation right of YB1.
Founded on March 16, 1910, the University of Hong Kong (HKU), formerly known as the Hong Kong Academy of Western medicine, is the oldest institution of higher education in Hong Kong, an international public research university, and an "Ivy League" University in Asia.
As an important strategic shareholder of HKND YB1 PHARMACEUTICAL LIMITED, HKU has the international top scientific research strength and level as well as strong academic research atmosphere and environment. It is also the initial soil for cultivating and inventing the core technology of YB1. HKU provides a strong and reliable help for the technological development of YB1 and the future development of HKND YB1 PHARMACEUTICAL LIMITED. It is an important shareholder and partner to make progress together.
At present, HKU has five national key laboratories, five joint laboratories with the Chinese Academy of Sciences, and more than 90 scientific research institutions affiliated to HKU. Its research productivity and influence have attracted worldwide attention.
From 2019 to 2020, the total number of collaborative research, contract research, consultancy services cooperated with HKU was up to 2097; the number of valid patents and technology grants was 133. The number of valid patents and patent applications was 2093.
News Center